Mad Rush for the Fuzzy Sun & All Things Greener…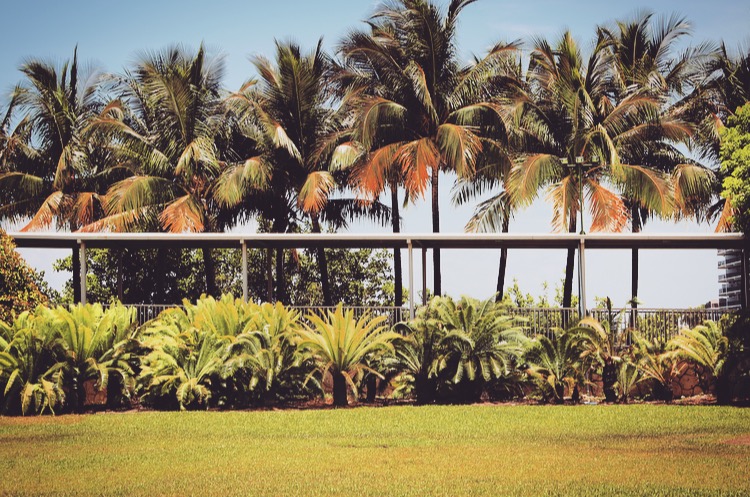 "If you look the right way, you can see that the whole world is a garden."
Frances Hodgson Burnett published her famous novel, The Secret Garden, in 1911 and even then, it seems people had issues with 'perspective'.
Summer has almost come and gone and I've yet to take you on any fun adventures.  Partly because I've been in a slump and have chosen to spend my days reading and fueling whatever little I can scrounge up of my own nostalgia.
I've decided to meet up with you again today, after spending weeks searching for quotes on disappointment.  All I found were a series of depressing film recitations made by washed-out and low-down characters who had experienced their share of pitfalls in life but who had nothing in the way of a silver lining to offer me.  As close as I got was a quote by screenwriter & novelist David Gerrold, who matter-of-factly pointed out "Life is hard.  Then you die.  Then they throw dirt in your face.  Then the worms eat you…"  The silver lining?  "Be grateful it happens in happens in order."
I've been wallowing in my sorrows and indulging in repeat viewings of the 1993 film adaptation of The Secret Garden. I rediscovered why I loved this movie with all its glorious earthy tones and major theme of happiness begets happiness.
My thing is more of a distress thing, a gloom maybe, perhaps founded purely on the basis on disillusionment.  The fact is – I'm plain sad. Sad, because things aren't the way I thought they would be.  And mad…mad, because I can't change any of it.
These things happening…these are the kinds of things you just have to let play out.  If my life were a science experiment, these things would be the little "independent variables" thrust upon me in order to get a budding reaction.  I'd be exposed to heat or fluorescent lamps and even a little fertilizer.  All the while, I, the stand alone "dependent variable", would sit like a lonely seedling in the damp darkness of soil, with my hands over my head, waiting for it all to pass.
Even the Serenity Prayer, originated by Reinhold Niebuhr, cautions us about those things we cannot change or help, yet must accept.
When life is like this, too stark or real, our first instinct is to try to escape.  We want out.  We want light…twinkly ones.  We want soft, moving music in the background, watercolor tones, a warm fuzzy sun, and a place with grass so plush and green we can lay on it for hours.
And so, I must admit that I have been away without you.
I packed my bag and made a mad rush for to a place I remembered just that way.  A place I thought could never disappoint.  I went back home to Miami.
Except, no one I can call family still lives there.  They've all died or moved away.  Only new acquaintances remain, who oddly enough on this trip, were too busy to meet up.
That's okay, I thought, and looked forward to checking in to a hotel I had never stayed in before but that I booked solely for its nostalgic allure.  The Raleigh Hotel.  This place is oozing with nostalgia.  Built in the heyday of the 1940's, this hotel sits solidly like a time capsule.
On the floor, on the walls, in the rooms, and by the pool – I figured, anywhere I went, I would not be able to escape nostalgia.  It would embrace me the way I wanted to be embraced…like a much-needed hug at a time when all I wanted was a shoulder to blubber on.
And so I did everything I could to seek to out nostalgia on this trip.  I yearned for it.  I didn't want anything too heavy or serious.  I wanted to feel floatie again, the way us nostalgics like to feel.  I wanted to play pretend the entire weekend and I didn't care that I was, in a sense, "checking out".
And so I said: out with the modern key cards and in with solid brass keys.
I visited attractions that existed long before WWII, that remain today in all its dated simplicity.  Natural places that appear untouched like the Garden of Eden;  almost prehistoric and right out of a Hanna-Barbera cartoon.
I dined and read books in cozy nooks intended for private conversations and things like late-night Mai Tais or some other rum-infused drink with decorative parasols hanging off the rim.
I walked by places that inspired me.  Places that made me think outside the box.  Places that challenged my idea of perspective.
I revisited an establishment where I once experienced a crowning dramatic moment in my life.  The place where I was announced as 5th Grade Class Valedictorian.  Okay, well it isn't that significant now but the ceremony was held at the historic Jackie Gleason Theatre!  
That is where I gave a speech announcing that "The journey from Pre-K to Fifth Grade has been difficult because we have had some pressures and disappointments." And how, of course, at the mere age of 12, I recognized and declared that it was all "part of the many challenges in life."  I was so wise as pre-teen…I don't know what the heck happened once I turned 13.  
One thing Miami Beach's Art Deco district and The Secret Garden have in common – and I desperately needed at that moment – was that, with a strong preservation effort and a little rehabilitation, they were able to restore these places to their original glory.  I needed some restoration.  
Since it was 4th of July weekend, I even went so far as to follow in an old family tradition of catching a fireworks show by the bay.  That evening, I followed the crowds into a park-like area directly behind the Bayside Marketplace, an outdoor shopping and entertainment complex that wraps along the Biscayne Bay.  I was ready with camera in hand to snap photos and shoot videos that I'd probably never watch again; because who really rewatches those 4th of July videos that never quite capture the true beauty of those vibrant colors and the dense smoke that fills the air when the embers settle?
In front of me, a little girl sat on her father's shoulders and instantly my eyes burned and welled up with tears.  A deep breath trapped in my chest.  I thought of my dad, gone now for 25 years, who wouldn't let me miss this show for anything in the world, even if it meant we had to park illegally on the grass because there were never any available parking spots.
The show was exactly what I expected, but I felt it ended way too soon.  I made my way into the marketplace while browsing for a flamingo souvenir (long story), when suddenly the crowd burst into screams and I felt myself getting shoved into one of the market stalls.  It was like the parade scene in the 1989 Batman film, when one minute the revelers were all smiling and pointing at the flashy distractions and the next, they are running for their lives and trying not to get gassed to death by the Joker.
I don't know who the jokers were on this day, but I heard people say shots were fired and then a flash mob of young kids ran through the center walkway, pushing us to the left and right.  People piled into the stall where I stood, forcing me to take backward steps until I was pinned against the make-shift rear wall with my shoulder pressed onto seashell wind chimes and that flamingo I was looking for. Dozens of them…with the leg up and everything!
As I fixated on the flamingos, a woman toppled into the stall and dropped her small child causing a display stand for coral fixtures to come crashing down.  A man then rushed in and propelled his wife, two small children, and a stroller into the stall, forcing the rest of us to sardine closer together.  I watched as two women cried in bewilderment. "No puedo!  Que esta pasando?  Ay Diosito, ayudanos."  (I can't!  What is going on?  Oh God, help us.)  One of the women attempted to slide further behind the counter.  The cash register that sat on top, tilted slightly, teetered for a few seconds, then finally fell and clobbered her on the head.  I was amused, confused, yet hyper-vigilant at the same time.
It wasn't until I saw police officers running and telling people to "make a run for it" and "get out of here", that I thought I was in any kind of danger.  In all the chaos, I didn't realize that, while I was shoved left, my husband must have been shoved right, because he was no longer with me.  That arm I felt on mine the whole time, was not his.  It was of another stranger seeking comfort and security in a time when it didn't matter where it came from.
I pushed forward through the crowd, despite my fear, and the thrashing sounds I heard coming from outside the stalls.  I peered out in search of my husband but couldn't see him.  Panic was rising amongst everyone.  I had heard a woman jumped into the bay leaving her children behind.  Others followed suit and were being rescued by boaters in the bay waters.  Some were leaping down flights of stairs to escape.  Almost everyone was either running or cowering behind walls or in a stall like me.  The shop owner turned off the lights and told us all to "get out".  She was closing her shop to avoid looters and was going to run out as police advised.
Where would I go?  Where was my husband?  Where should I run?  Would we find each other?  And the overall looming question – Was there an active shooter?  Is this for real?
I had seen a series of events like this covered recently in the news.  Tensions were high all over the world, not just in my little corner of it.  I had never given much thought as to what I would do in this situation and I certainly would have never imagined I'd run into an enclosed space away from my husband.
The last one to be shoved out of the stall, I gave the shop owner one final pleading look to wait just a little while longer, when my cellphone began to ring in my back pocket.  Of course!  My cellphone.  I can't imagine how people even think about recording things like this as they're happening.  I felt like it was all surreal; a very out-of-body experience.
I answer the call and it's my husband asking for my location but, at that moment, left seemed like right and in seemed like out.  I reminded him of our safety plan, "If we are ever in trouble, in any kind of building or place, and you run out…stay out…don't come looking for me.  You're tall, but I'm small.  I will find a way out."  Of course, he broke the rules.  He was OUT and I was IN…and he came back in to look for me.
I stood there with my phone to my ear, shouting these things at him, when suddenly he turned a corner and appeared right in front of me.  He grabbed my arm and we ran.  Rain was beginning to pour down and people were starting to lose their flips flops.  Strollers careened off the sidewalk and pacifiers fell to the ground.  Children were crying "I hate this.  I never want to come back here."  Police officers streamed in with their hands on their belts.
Eventually the marketplace was evacuated and the news crews arrived.  Drenched, we made it to a nearby restaurant for a much needed meal and to process it all.  We were shaking.  Many interviewed said they heard or saw the gunshots.  Some believed the sounds were fireworks being set off by locals.  Many were injured.  The gunman, if indeed there ever was one, was never found.
Young Adult novelist Jennifer L. Armentrout wrote "The funny thing about trying to escape.  You never really can.  Maybe temporarily, but not completely."   See, there is no such thing as escaping the reality of our lives.  Nostalgia is there for a while, but it comes and goes. It doesn't like to hang around in the present.  The present is meant for us.  And sometimes the present is not so good.  It can be rough.  It can drag us through the mud.  The cliché, "like diamonds through a fire" is right – we have to endure it.
It seemed the more I longed for nostalgia, even in this place where I was sure I would definitely find it, the farther away from me it drew.
Suddenly, that oversized plastic swan in the hotel swimming pool that once seemed so classy, now seemed kitschy.  The bright colors on the buildings became tacky, restaurant food tasted bland, and the high-rises that created massive shadows that provided us with much-needed shade, now appeared overbearing.  Although, my heart was and always will be in Miami, at that very moment, I wanted to go back to my new home; where my things were; to the people I knew.
In his book, Noggin, about a boy whose past, present, and future collide, writer John Corey Whaley points out, "But in that moment I understood what they say about nostalgia, that no matter if you're thinking of something good or bad, it always leaves you a little emptier afterward."
I left Miami feeling emptier than when I got there.  I was disillusioned that the magical nostalgic powers didn't work on me this time.  I was saddened by the thought that, the more I frantically reached for those rose-colored glasses, the more darkness seemed to settle in. The more I yearned for Nostalgia, the farther away from my grasp it seemed.
Nostalgia comes into our lives on its own will.  If we force it, there are consequences.  A combination of the fertilization process that is going on in my life right now and my desperation to usher in a some form nostalgia that would make it all go away, created a hyper-real situation, like the one that occurred at the bay.
Back home now, my life is still the same…for the moment.  I just have to look at it from a different perspective.  I have to look at it "the right way."  Like the flowers growing in that secret garden, I have to choose to flourish amongst the weeds and thorns and even when there is no sun.
As for the fuzzy sun and all things greener…?
They will be there for you when you need them.  Just don't force them.  In the same way the seasons occur all around the world, they will float on over to your side – when it's time.